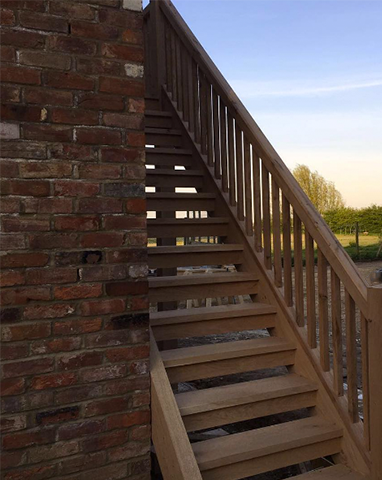 Contact us
Client services
On a growing number of our timber frame projects we are not only supplying and erecting our frames, we are project managing our clients' entire build. Merry Oak Timberworks is a relatively small company, meaning that we are able to offer a more personal and responsive service to our clients. We give an equal level of focus and commitment to each project and never take on more work than we can handle comfortably.
Industry network
Having been in the industry for many years we have worked on a large variety of projects and our company has built great relationships with many other skilled tradesmen. Our network of ground workers, bricklayers, roofers, etc. provide us with a long experience in co-operative working. This can be particularly beneficial where timber frames are concerned, as wood may shrink, twist or move, and we have developed systems which take these factors into account.
Tailored to you
Our project management service can be tailored to suit individual client needs. You may require only a timber frame and groundworks, but we can also provide a more comprehensive service where we apply for planning permission on your behalf and can go as far as a 'turnkey' finished building.